Building underwater can be as safe as over ground.
Marine engineers and naval architects contend with a unique problem: water. Be it freshwater or saltwater, an optimal underwater concrete mix is essential to each project. The concrete mix needs to be high performance – excelling in strength, workability and service life. PanU Watercrete enhances constructability and efficacy by maximising key concrete characteristics such as good flowability, self-compaction, material segregation and washout resistance.
Search Solutions By Sector
Shaping Diverse Industry Sectors
As an industry leader in concrete innovation and process technologies, we understand the importance of planting the seeds for a greater national and global impact.
We're doing this with low-carbon footprint sustainable goals, working towards a circular economy to benefit all. Specific solutions are created at our Innovation Centre – allowing for complicated building designs, compressed timelines, aesthetic challenges and more. Throw us a challenge.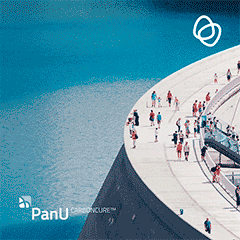 FOR SUSTAINABILITY
#Subbase     #Compaction     #Load distribution
Our flagship sustainability product, PanU CarbonCure™ concrete is a sustainable concrete that uses innovative CarbonCure technology to make stronger, greener concrete with recycled carbon dioxide. PanU CarbonCure™ is compatible with all exposure classes and mix designs.