The story of Pan-United exemplifies our "why not?" tenacity in driving long-term goals and growth over more than 60 years of business.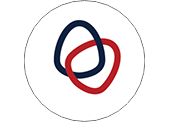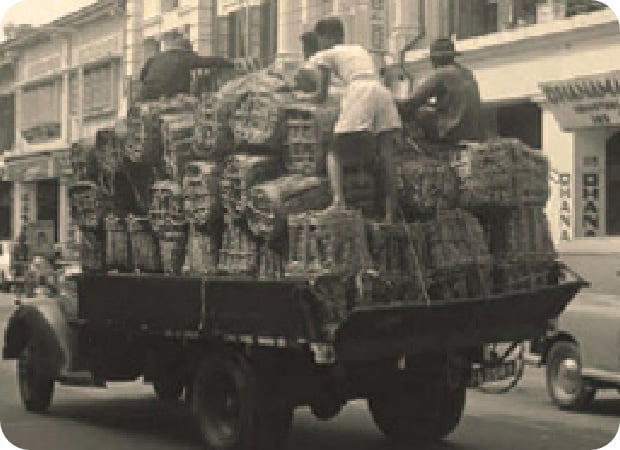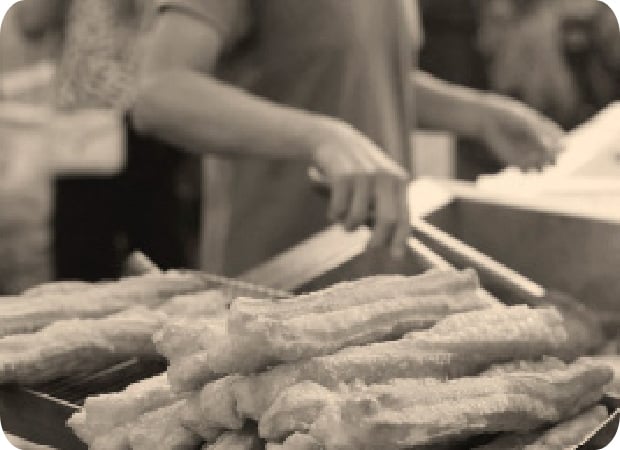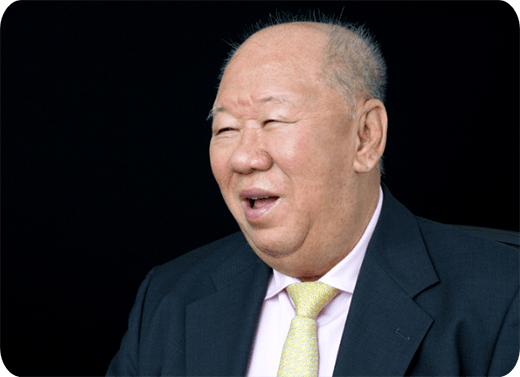 Founder Ng Kar Cheong's first taste of entrepreneurship was in hawking youtiao* as a 10-year-old child in war-torn Singapore.
It was 1944. Ng's father could not find work. The eldest of eight children, Ng used his wits to hawk youtiao on the streets, reselling the snack at 3 cents a stick. It was good money. He did well, replenishing bundles of 50 sticks at a time. The enterprising child was happy that he could help feed the family.
Born into poverty in Fujian, China, Ng's parents and grandmother had made the long voyage to Singapore in search of a better life. Instead, he had to grow up quickly in the turmoil of the newly-independent Singapore in the 1950s.
*油條, yu char kuey, fried dough strips or the Chinese equivalent of churros

The industrious and resilient young man shrewdly ferreted opportunities, borrowing money from his mother-in-law to buy a lorry. This was to supply sacks of cement to construction sites.
But grandma had other ideas. The wise matriarch made him sell off the vehicle. She borrowed $3,000 to help seed a shipchandling business in 1958, upon which the foundation of Pan-United was built. Singapore was then on the cusp of revival as an entrepot hub. More ships were coming into port. His shipchandling business boomed in the 1960s.
Over the next six decades, Ng Kar Cheong's pioneering spirit of tenacity, perseverance and trustworthiness continues strong in Pan-United. The strategic focus on excellent customer service remains unrelenting.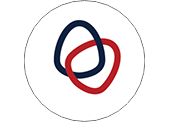 March 9, 2022 5:33 pm
2022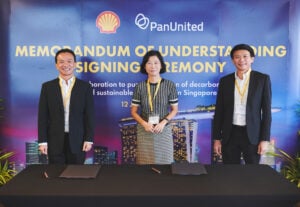 Pan-United and Shell to jointly explore repurposing industrial waste and CO2 from Shell's local facilities to produce CO2-mineralised & green concrete.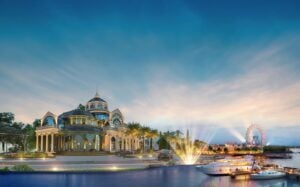 FiCO Pan-United signs cooperation agreement with Novaland to provide sustainable concrete solutions from 2022 to 2024.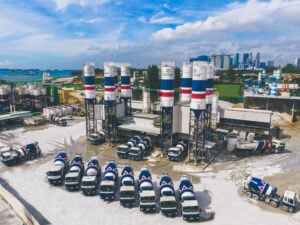 Partnership with Surbana Jurong to explore the conversion of Pan-United's entire trucking fleet of more than 1,000 trucks to electric and hydrogen powered vehicles.
February 24, 2021 5:28 pm
2020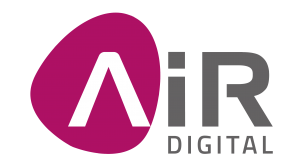 AiR Digital, a Pan-United technology subsidiary, signs an MOU with South Korea's largest ready-mix concrete company, Eugene Corporation, to explore opportunities to adopt the AiR (Artificial Intelligence for Ready-Mix Concrete) digital platform.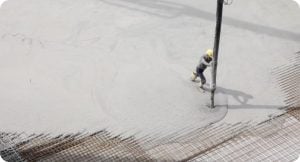 Pan-United introduces more contactless initiatives following the launch of its electronic delivery order system. These include PanU NewGen Self-Compacting Concrete and the AiM (Artificial Intelligence Mixing), in-transit concrete monitoring system. These initiatives minimise physical interaction and improve productivity at construction sites, amid the COVID pandemic.

Pan-United signs an MOU with industry leaders Chevron, Keppel Data Centres and Surbana Jurong to combine resources and jointly develop the first end-to-end decarbonisation process in Singapore. The low-carbon economy initiative is supported by the National Research Foundation.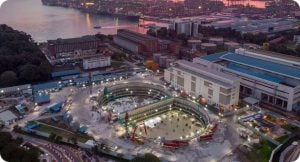 Pan-United breaks records for the biggest continuous mass pours in Singapore with two consecutive record pours of PanU Cool concrete in November for a project in Labrador area.
February 24, 2021 5:03 pm
2019

Pan-United launches goTruck!, one-of-a-kind, B2B truck hailing and fleet management platform that connects construction companies and materials supplies with transporters in a seamless digital flow.
Pan-United rolls out the first-of its-kind electronic delivery order system for Singapore's ready-mix concrete industry. Besides minimising administrative costs, the system can save 13 tonnes of paper annually for Pan-United.
Accolades: Pan-United becomes Singapore's first concrete company to win the "SGBC-BCA Sustainability Leadership Award" under the "Leadership in Green Building Products" category, jointly conferred by the Singapore Green Building Council and the Building Construction Authority.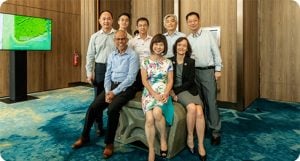 Pan-United designs and produces a 3D-printed concrete bench using NEWSand, a material created form repurposed municipal solid waste slag, in collaboration with Singapore's National Environment Agency.
February 24, 2021 4:49 pm
2018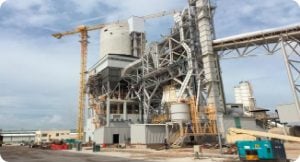 Pan-United subsidiary, Meridian Maplestar, integrates upstream into the production of cementitious (recycled) materials with a new ground granulated blast furnace slag grinding plant in Johor, Malaysia.
Xinghua Port Group is demerged and listed on the Hong Kong Stock Exchange.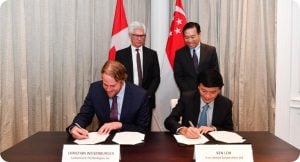 Pan-United partners with Canada-based CarbonCure to use the latter's clean technology that permanently 'traps' industrially-emitted carbon dioxide in the concrete mix to produce greener and stronger concrete using less cement.
February 24, 2021 4:43 pm
2017
Accolades: Pan-United becomes Singapore's first concrete company to attain the national "Leader" certification form the Singapore Green Building Council for over 150 sustainable concrete products in its "Eco" and  "Green" ranges. It also wins the SEC-SETSCO Singapore Environmental Achievement Award (Manufacturing) for environmental sustainability.
February 24, 2021 4:38 pm
2016
Pan-United divests its tug-and-barge business.
February 24, 2021 4:35 pm
2015
Pan-United Concrete expands into Malaysia with its first concrete batching plant in Johor, Malaysia. Group revenues cross the S$800-million mark.
February 24, 2021 4:30 pm
2014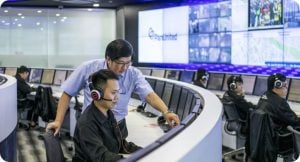 A Command Centre is created to centralise and integrate Singapore-wide operations through a digitalisation strategy using advanced technologies.

Pan-United's port arm, Xinghua Port Group, acquires neighbour port, Changshu Changjiang International Port.
February 24, 2021 4:24 pm
2012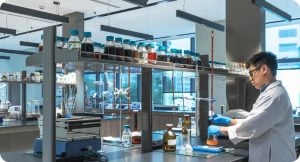 The state-of-the-art Innovation Centre opens to spearhead industry leadership in concrete innovation through cutting edge R&D.
February 24, 2021 4:22 pm
2011
Pan-United Concrete expands to Ho Chi Minh City, Vietnam on the back of the strong Pan-United brand of consistent quality and reliable service.
February 24, 2021 4:20 pm
2008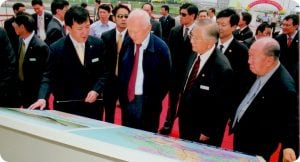 Singapore's Minister Mentor, Lee Kuan Yew, visits Changshu Xinghua Port to celebrate its 10th Anniversary.
February 24, 2021 4:19 pm
2004
Pan-United Shipyard is demerged and listed as Pan-United Marine Ltd. The shipyard is later acquired by Dubai Drydocks World LLC and delisted in 2007.

United Cement becomes a wholly-owned subsidiary of Pan-United.
February 24, 2021 4:18 pm
1999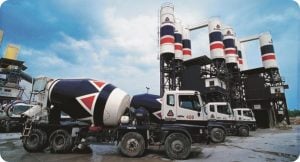 Pan-United enters the ready-mix concrete business in Singapore.
February 24, 2021 4:15 pm
1996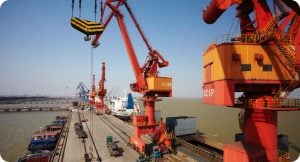 Phase 1 of the deepwater port in (Changshu, Jiangsu Province, China) begins operations despite the Asian Financial Crisis.
February 24, 2021 4:11 pm
1994
Xinghua Port Group finds an opportunity to acquire a waterfront site in Changshu, Jiangsu Province, China, to develop a greenfield port.
February 24, 2021 4:09 pm
1993

Pan-United Corporation Ltd is listed on the main board of the Singapore Stock Exchange. Founder Ng Kar Cheong retires from the Group.
February 24, 2021 4:07 pm
1990
Pan-United enters the aggregate business through quarrying at Karimun Island in Indonesia's Riau Province.

United Cement Pte Ltd is formed in a 50:50 joint venture with Kedah Cement Bhd. This is a vertical integration with the upstream aggregate business.
February 24, 2021 3:42 pm
1984
Pan-United expands into ship repair and shipbuilding services from a new medium-sized shipyard in Tuas.
February 24, 2021 3:41 pm
1982
After the demise of one of the four Hiap Soon shareholders, the others part ways. Mr Ng takes full ownership of Pan-United Shipping.
February 24, 2021 3:33 pm
1974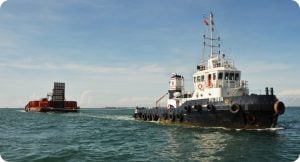 Mr Ng seizes the opportunity to provide tug-and-barge business to transport Indonesian logs to Singapore. Pan-United Shipping Pte Ltd is created as a subsidiary of Hiap Soon to operate the vessels.
February 24, 2021 3:30 pm
1965
Singapore attains independence. With opportunities abounding in the growing nation, Hiap Soon extends its services to the construction industry.
February 24, 1958 3:11 pm
1958
Mr Ng Kar Cheong sets up shipchandler Hiap Soon & Company with three other partners, to service ships calling at Singapore port.