What is the difference between embodied carbon and operational carbon?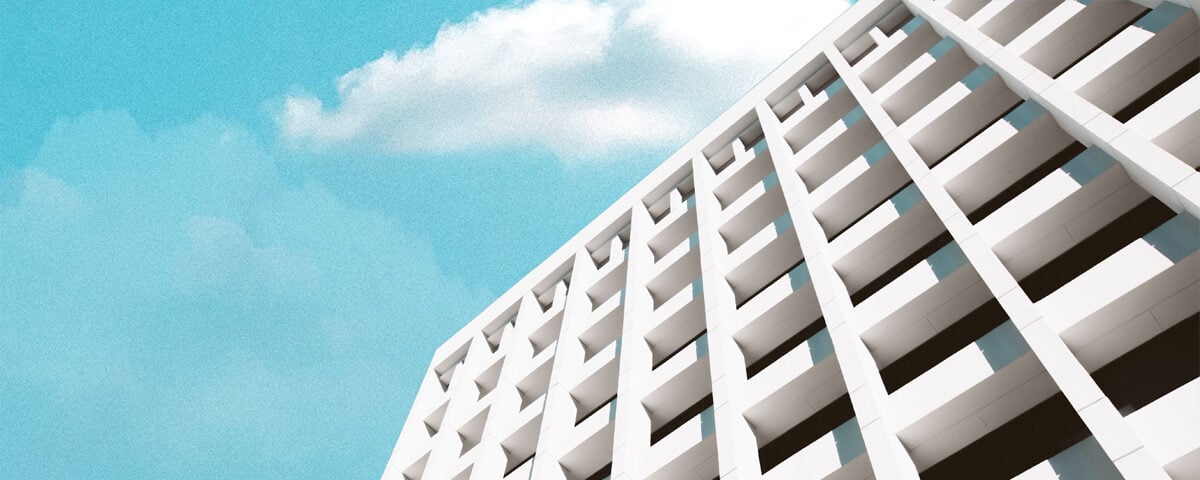 In this Embodied Carbon series, we address commonly asked questions on sustainability issues relevant to the built environment sector. In this issue, we look at the difference between embodied and operational carbon.
It is well known that the built environment is one of the top contributors of carbon emissions. According to the World Green Building Council, buildings account for close to 40% of global energy-related carbon emissions. This percentage can be further broken down into two components: embodied and operational carbon. Understanding the difference between the two is critical in our fight against climate change.
Operational carbon refers to the carbon footprint of a building or structure when it is in use, produced as a result of the operations of lighting, power, heating, ventilation, air conditioning, and other infrastructure such as lifts and automatic doors.
Such emissions can be managed and reduced during a building's lifespan through technology and innovation. For example, in Singapore, some common strategies to reduce operational carbon include the installation of solar panels to reduce energy-related emissions or retrofitting buildings and structures with sensors to improve the building's operational efficiency. Through ongoing asset enhancement initiatives that reduce operational carbon, old buildings and structures can be given an extended lease of life as sustainable structures.
As operational carbon is reduced, embodied carbon will make up an increasing proportion of total emissions. Operational carbon typically accounts for about 70% of a building's carbon emissions, while embodied carbon accounts for 30%. However, in countries like Singapore where buildings have a shorter lifespan due to constant urban redevelopments and renewal, the embodied carbon emissions could account for up to 40% of a building's total emissions.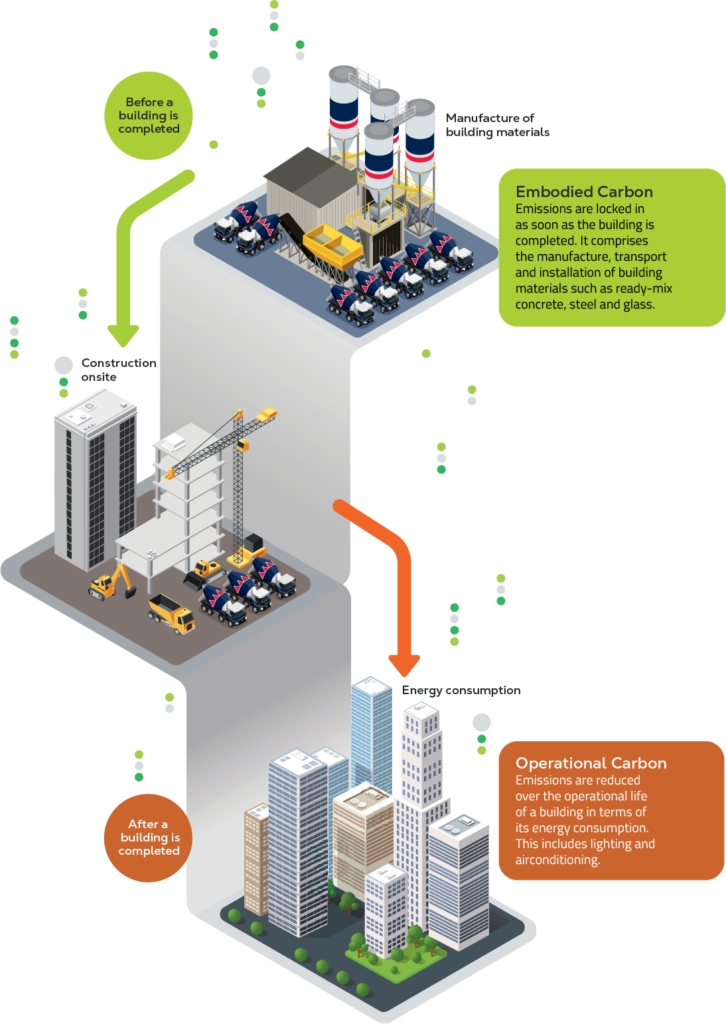 Now, what is embodied carbon?
Embodied carbon is the less-known cousin of operational carbon emissions. It refers to the carbon dioxide equivalent of greenhouse gases emitted during the construction of a building or structure. Any emissions caused by the extraction, manufacturing, transportation, installation, maintenance, replacement, deconstruction, disposal, and disposal of building materials can be classified as embodied carbon. Simply put, embodied carbon refers to the carbon footprint of a building or structure before it is completed and in use.
Accordingly, once the construction of a building is completed, embodied carbon is "locked in" the building or structure. Unlike operational carbon, this cannot be mitigated or reduced afterwards, and such emissions are irreversible.