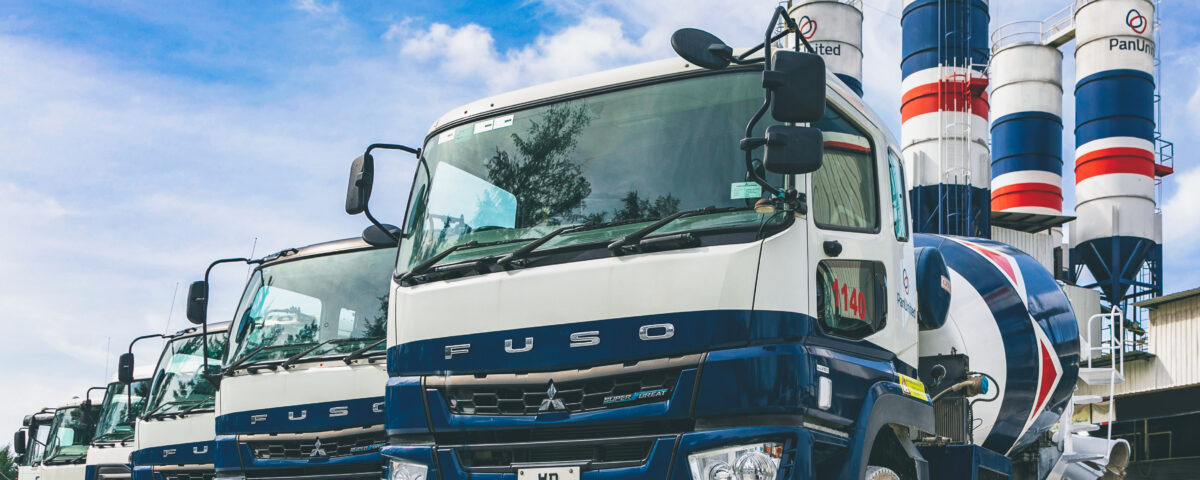 Ready-mix concrete is generally known as being a mixture of cement, water, and aggregates – the latter including sand, gravel and stone. Produced at batching plants and transported in concrete mixer trucks to worksites, there are many different design mixes of ready-mix concrete with varied properties such as strength, durability, and workability, depending on the needs of the project. For example, one of the principal ingredients of ready-mix concrete is cement, the most common being Ordinary Portland Cement (OPC). This along with other components of concrete can be adjusted depending on its desired properties. Some of the more commonly found types of ready-mix concrete offered are:
High-strength Concrete: Normal concrete has a compressive strength averaging 40MPa. High-Strength concrete can be more than double this, such as 100MPa+ PanU Super Hi-Strength® concrete.
Self-Compacting Concrete: Concrete requires a degree of upkeep when casting to ensure a uniform distribution. Ordinarily this is usually assisted by personnel and equipment such as compactors but concrete with self-compaction properties can cast itself almost completely unassisted. These properties present considerable advantages such as requiring less manpower, as shown by PanU NewGenSCCTM which reduces workload by up to 70%.
High-flexibility Concrete: Under many circumstances concrete will be under high stress conditions, such as part of roads, runways or bridges. A big benefit would be if the concrete had high flexural and tensile strength to be able to withstand these forces over time, for the utmost safety and efficiency of the structures. PanU FlexTM is one such example, able to endure extreme bending and stretching without cracking under load.
Temperature-controlled concrete: Thermal cracking is a big factor affecting concrete lifespan – frequent and drastic changes in temperature can produce cracks within the concrete, compromising its integrity. In order to mitigate this problem, certain concrete products such as PanU CoolTM are temperature controlled, keeping the temperature of the concrete within acceptable ranges.
Rapid-setting concrete: In many cases, the hustle and bustle of everyday life does not allow for a lot of downtime as far as repairs and roadwork are concerned – especially not for the casting and setting of concrete. Quick fixes are possible with quick setting concrete such as PanU Rapid® which can set in an hour instead of ten times that.
Waterproof concrete: Many structures need to be built immersed in water, especially salt water. Bridges, dams, waterfronts, and other marine projects used to require pumping out the water which was a costly and time intensive procedure, but concrete such as PanU Watercrete® makes it a non-issue by being easily cast in and resistant to the ebbs and flows of the ocean.