Did you know that concrete is not the same as cement?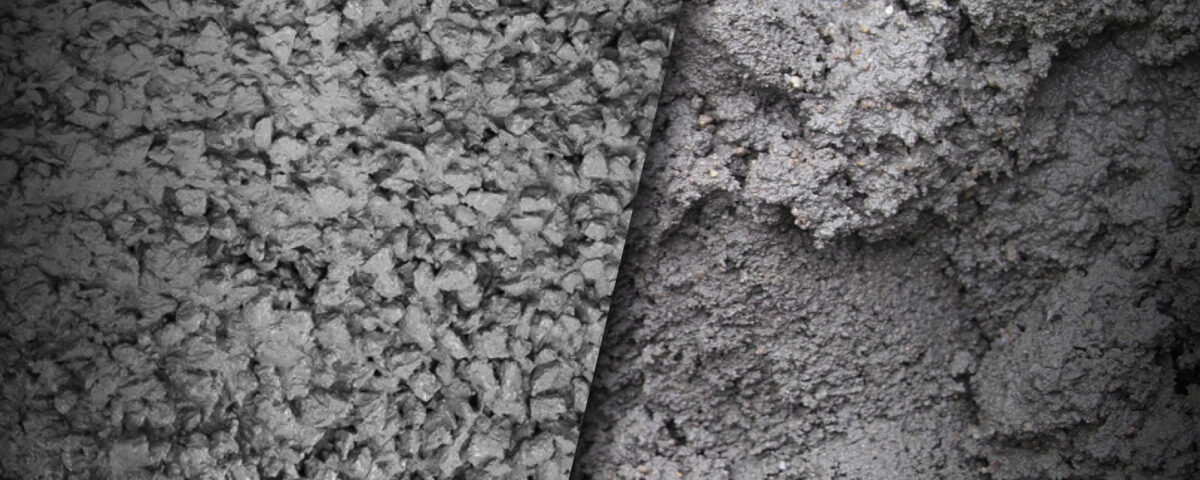 Cement and concrete are not the same, even if those two terms have sometimes been used interchangeably. We may even be guilty ourselves of occasionally referring to the vehicles transporting concrete as "cement mixer trucks". As a matter of fact, cement is one of the key ingredients that make up concrete.
An introduction to cement
Cement typically forms 10-15% of the concrete mix by volume, and the remaining 75% comes from other aggregates (gravel or sand), a binding agent (water) and admixtures. Although cement only contributes about one-tenth of the volume of ingredients in concrete, its adhesive property makes it an essential ingredient in the manufacture of ready-mix concrete.
Ordinary Portland Cement (OPC), which is manufactured from limestone and clay, is the most common type of cement in the market. Once cement is mixed with water, an exothermic reaction called hydration takes place. During hydration, C3S and C2S react with water, forming calcium silicate hydrate (C-S-H) and calcium hydroxide Ca(OH)2, producing a lot of heat in the process.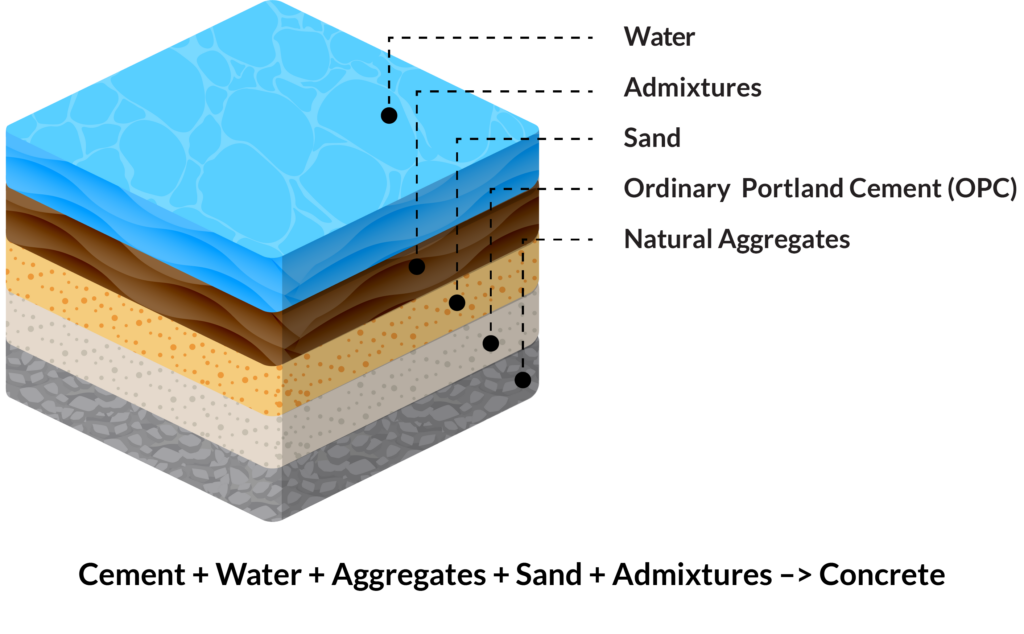 To further explain, let's use the analogy of baking a cake. You can think of cement as being the flour, while aggregates act as chocolate chips, admixtures as the vanilla extract and water as, well, water. By adding these ingredients in different proportions, a baker could end up a million possibilities of cakes with varying textures, lightness, moistness and so on. Similarly, our concrete engineers can innovate different kinds of concrete mixes, with varying workability, durability, cure times, strength, consistency and so on. To date, Pan-United has developed in-house more than 300 highly specialised concrete solutions for all urban built environment needs.
Going back to our analogy – it would therefore be inaccurate to say that cement is the same as concrete, or likening flour to cake. The resulting concrete is actually a mixture of aggregates bound by a paste formed from cement.
Now that you've learnt how to distinguish between cement and concrete, try testing your knowledge with this short quiz below:
Question 1

:

Is this a concrete or cement pavement?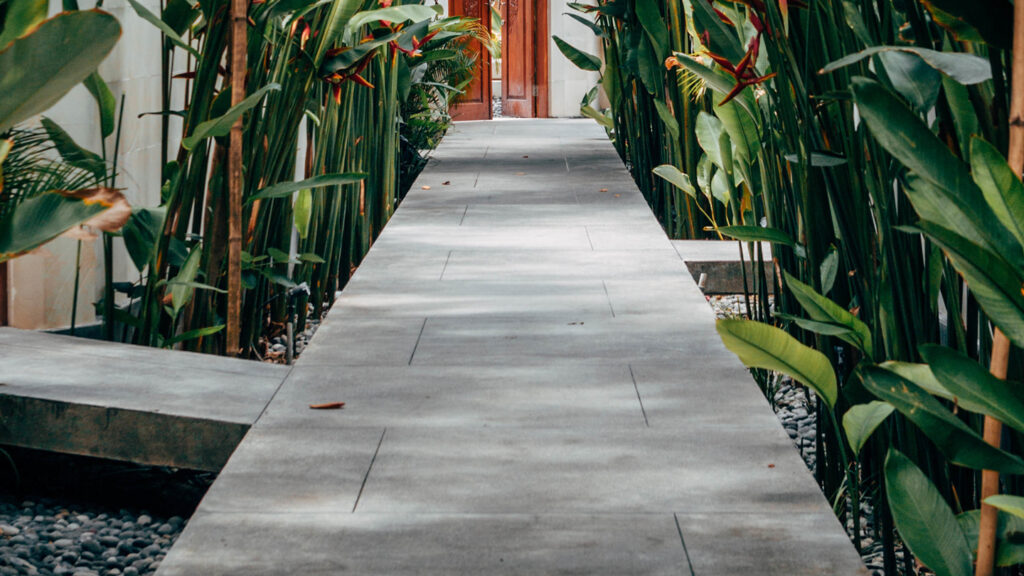 Explanation: This is a concrete pavement, there is no such thing as a cement pavement.
Question 2

:

Is this a concrete or cement mixer truck?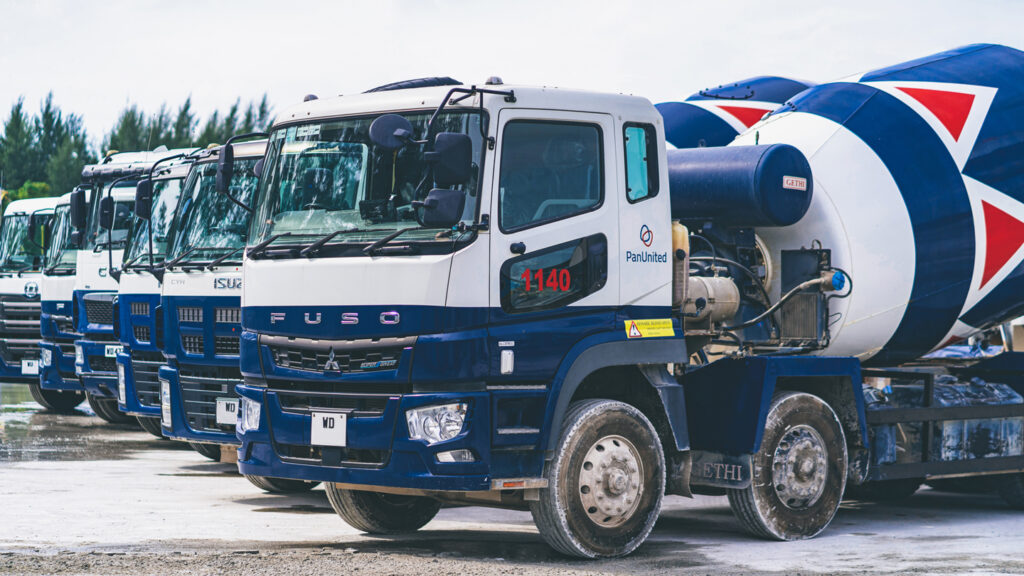 Explanation: This is a concrete mixer truck. The truck usually has a big rotating drum that combines cement, aggregates and water to form the concrete mix used for construction.